Mobile Legends Download: Enter the Iconic Multiplayer Battle Arena Game on Your PC
Multiplayer Online Battle Arena (MOBA) games are usually one of the most competitive game genres that you can play right now. This is especially true with the MOBA game Mobile Legends: Bang Bang. It's a MOBA action game made by Moonton. It's a typical battle arena game that features a 5v5 gameplay where each team tries to destroy the main tower of the opposing teams.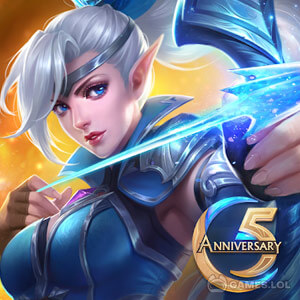 Mobile Legends Bang Bang
By Moonton | 30,770,500 downloads

To help players in their goal, Mobile Legends has many different heroes available to be used during battle. Each hero would have their own skills and abilities, as well as specializations to allow players to form a balanced team. For example, some heroes specialize in being tanks, while others specialize in being a marksman. Knowing which heroes perform certain roles will make it easier to form a well-balanced team.
Mobile Legends Gripping Game Features
But what else can players look forward to when they check out the game? Mobile Legends: Bang Bang? Let's discuss this in this article.

A Game That Relies more on Teamwork & Skill than Money
One of the many issues that people usually complain about competitive games is that it is pay-to-win. People who have money to spend will always have an advantage over those who don't. But that's not the case with Mobile Legends: Bang Bang since it's a game that will rely more on your skills and your ability to work well with your teammates. Being good at the game, as well as having great teamwork will increase your chances of winning the game.
People who spend money won't really have an advantage as it only allows them to use more heroes or unique skins. Yes, they can unlock more characters, but they still need to be good at using that character to make a difference. In this way, you can expect a fair match that will be based solely on a player's skills and abilities, as well as the overall teamwork and cooperation of a team.
Short & Intense Matches
Another thing that you can expect whenever you play Mobile Legends: Bang Bang is that matches can be short and intense. Game matches in the battle arena will usually only last 10 minutes or shorter. This means that you can expect to experience intense action from the get-go. Teams and players will try to get an early edge in the match, so there will be a lot of dogfights and battles early on. Mobile Legends: Bang Bang gameplay There won't be much of a chance for you to try and level up your character first or you'll risk being put at a disadvantage. You and your teammates will need to bring your A-game at the start, so you won't fall behind in the match.
A Competitive Game that You will Definitely Enjoy
Of course, you can also expect to experience a competitive game when you play Mobile Legends: Bang Bang. People who play the game are always looking to try and win, so you can expect how competitive the players will be. But despite the intense competition, it's a game that you will really enjoy playing.
So, if you have your friends with you, you can try to form a squad and enter the battle arena of Mobile Legends. Reach your way to the top and earn a Mythic Glory Rank! If you could, you can also call out the other members of your family and join you in the battle! Choose your hero wisely in Mobile Legends now! Head on the Download page of this site, and get everything started!